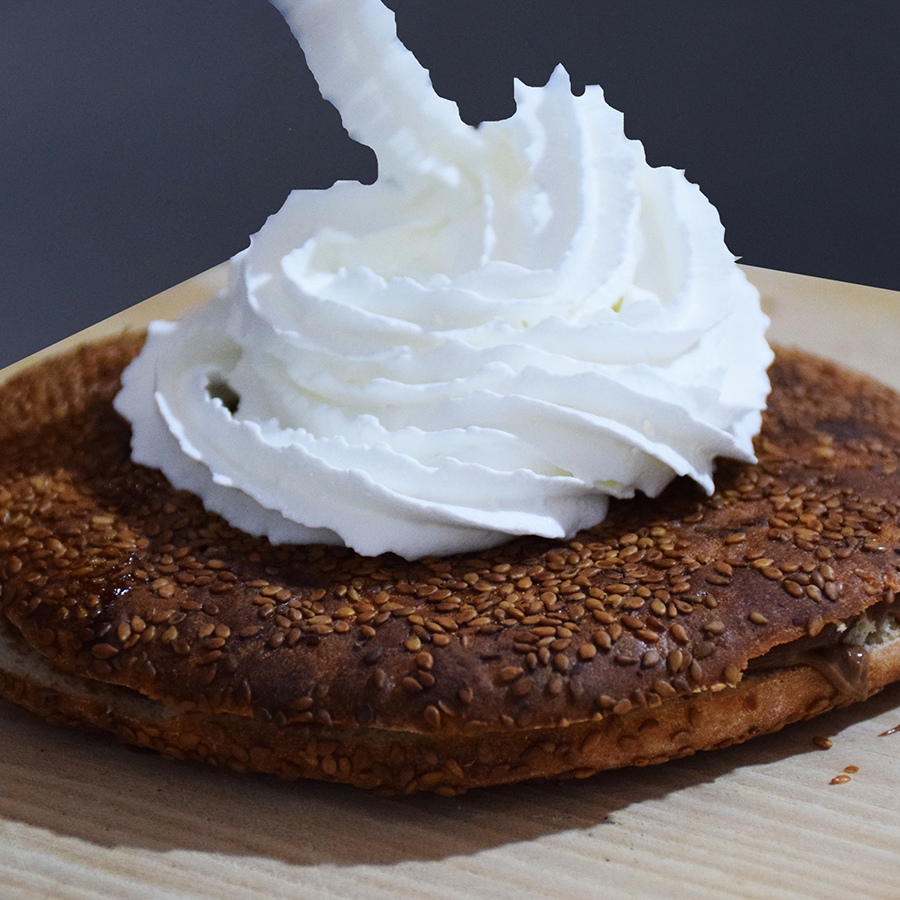 Welcome to
M2amara
Launched as an idea to modernize a Lebanese traditional food, M2amara became a new concept where food fanatics can enjoy a traditional bagel with more than a dozens of different fillings.
Skip The Diet
In developing the menu, M2amara effort was to keep and build on healthy and nutritious facts of the bagel bread, while revolutionizing it in the fast food market!
Just Eat M2amara
M2amara keep on innovating and developing the bagel bread with its wide menu items and follow the same track of providing healthy eating to food lovers.
On the streets
As a modernized street food concept, food lovers and M2amara clients can find the brand on Bluewi the Tuk Tuk. Bluewi has been developed for the sole purpose of taking M2amara to events and in different places.